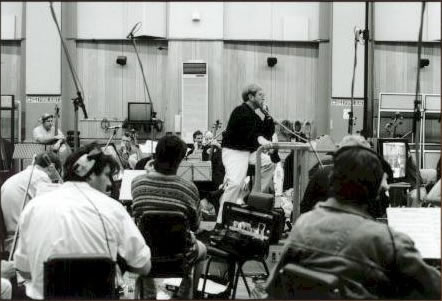 Charlie Sayre conducts orchestra session at world famous Abbey Road Studios in London (right).
Since the oboe camp began, five years ago, Charles Sayre has been commissioned to compose and/or arrange music for the various participants and this year is no exception.
Tres, a trio for 2 oboes and Englis horn will be heard this summer for the first time as part of the faculty recital. Also commissioned for this year is a double reed sextet for four oboes and two English horns performing excerpts from the final movement of Rossini's La Bourique Fantastique, originally an orchestra score for the ballet by the same name. Other works in progress will be applied to student recitals and workshops.